Products
---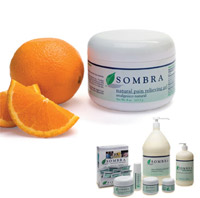 Sombra Pain Relieving Gel
Sombra pain relieving gel is a leading product in the U.S to help relieve arthritis, sports injuries and everyday muscle aches. Used as a topical analgesic, the active ingredients, Camphor and Menthol team up to be a very effective pain relieving product. There are two formulas of Sombra pain gel, Warm (original) and the newest addition to the Sombra pain gel line -Cool, both are natural pain relieving gels. Sombra is used by medical facilities, MD's, Physical Therapist, Chiropractors and many other health professionals to help relieve their patients pain.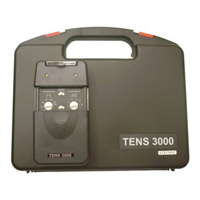 TENS Units & Electrodes
T.E.N.S stands for Transcutaneous Electrical Nerve Stimulation. TENS is a drug-free alternative for managing pain. It reduces and often even eliminates pain. It is FDA approved, and it is reimbursable by most insurance providers. TENS was designed to relieve pain by sending gentle electrical impulses through the skin to the nerves. TENS is an excellent, non-drug alternative for chronic pain such as lower-back ache and arthritis. It is also useful in relieving acute pain associated with surgery, traumatic injury, and other conditions.
The unit offers the most advanced, pocket-sized, fully portable TENS system designed to relieve both acute and persistent pain. A convenient belt clip allows you to wear it on your belt or even inside your clothing.

Tempur-Pedic
The Need for Postural Support Should Not End When the Day is Over!
B & M Chiropractic Inc., is a certified Tempur-Pedic product professional.
Sleep is just as important to health as good nutrition and proper exercise. Sleep posture is a significant factor in the correction and maintenance of health issues involving the upper spine and nervous system. Research shows that plastic deformation (soft tissue stretching), musculoskeletal instability and nerve interference can slowly develop when the cervical spine is not adequately supported during sleep. In fact, most people don't realize they have a problem until it's too expensive to fix or maintain! Painful misalignment and damage to the spine may result if prevention is not addressed early.
Please contact the clinic directly at (818) 242 - 5020 or Email DrBog@BMCHIRO.COM for information regarding ordering. We will be happy to assist you.